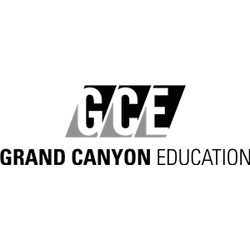 Talent Acquisition Coordinator
Sorry, this job has expired.
Phoenix, AZ
As a Talent Acquisition Coordinator - Onboarding Specialist at Grand Canyon Education, you will assist in the recruitment and onboarding of new employees and internal promotions. You will work alongside recruiters and hiring managers to recruit the best talent by providing efficient, accurate and timely support of our offer and onboarding processes. You will also play a critical role in ensuring that all of our candidates have a great experience. In this role, you will interact with all levels of the organization, so the ability to operate with professionalism, confidentiality, and sound judgement is critical. If you have a track record of delivering amazing customer service, can juggle multiple tasks simultaneously and thrive in a fast-moving environment, then this role may be a fit for you.
This position is Phoenix based, with 100% work from home opportunities.
Responsibilities:
Coordinate a high volume of recruiting activities which include preparing and distributing of time-sensitive offer documentation, background check processing, and onboarding new employees and contingent resources while continuing to meet established service-level agreements
Act as the main point of contact on the onboarding processes for candidates, recruiters and hiring managers, respond to questions and troubleshoot issues
Handle confidential candidate information with discretion
Maintain recruiting and human resources data in the Workday system through monthly audits
Initiate background checks and track results through third party vendor, which includes monitoring workflows from submission to completion
Communicate professionally at all times while partnering with Talent Acquisition Partners to provide best-in-class experiences to both internal and external customers
Become an operational expert on Workday Recruiting, have detailed knowledge of how to execute recruiting related transactions, understand implications of work and make recommendations for solutions.
Support Talent Acquisition projects as assigned
Assist in the rollout of new system functionality with prelaunch testing and some post-launch user support
Qualifications:
At least 2 years of experience in human resources or a related administrative function
Demonstrated ability to handle sensitive information with the utmost confidentiality
Possess a positive, can do, service-oriented attitude, with excellent follow through on issues
Strong customer service and communication skills
Self-starter with a great work ethic
Ability to be resourceful
Strong organizational skills and high level of attention to detail
Ability to multi-task and manage time efficiently, experience in a fast-paced high-tech environment a plus
Ability to communicate professionally in formal emails to candidates and managers
Workday Recruiting, Outlook, Excel knowledge, or human resources system experience a plus
Bachelors Degree preferred
Knowledge of recruiting processes is preferred
Provide a positive example to students by supporting the Universitys Doctrinal Statement, Ethical Position Statement and Mission of Grand Canyon University
At Grand Canyon Education, it is our privilege to serve students and those who support academic advancement. We lead educational transformation by developing superior ways to help schools grow and prosper. We provide transparent programs, intuitive online learning technologies and well-established academic models that promote student success and institutional growth.
Employment is contingent upon the satisfactory outcome (as determined by the university) of pre-employment screening activities, including a background check.
For assistance with your job application please use our External Candidate Job Application Guide.
All staff candidates will be asked to review GCEs staff expectations as part of the application process.
Our partner in education, Grand Canyon University, is Arizonas premier private Christian university. GCU serves traditional and online students by offering quality academic degree programs, experienced leadership and transformative learning experiences both on our growing campus and digitally.
Posted 10 Days Ago
Full time
R000032012
58544252